Your Hiring Is Year-Round – Your Boundary Training Should Be Too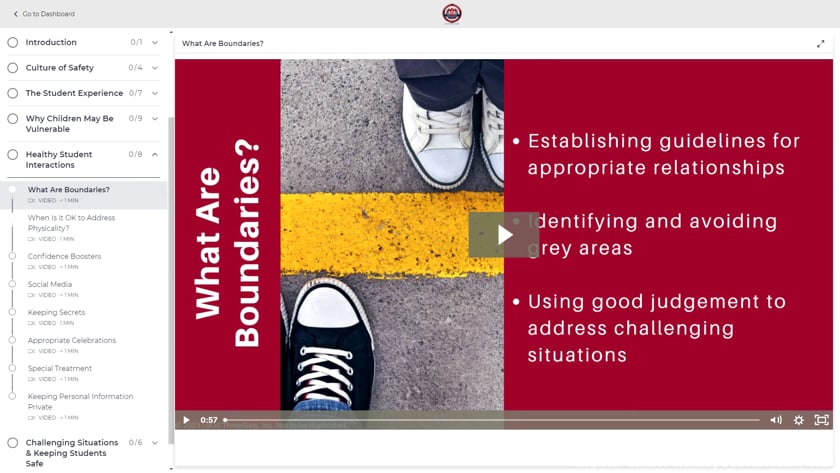 Boundary Training for Schools: Creating a Culture of Safety is an asynchronous, 30-minute online course created specifically for Independent Schools. 
Schools may provide the program to new hires throughout the year to ensure that everyone within their community is trained. A version of the course – specific to Canadian Independent Schools – is also available at no extra charge.
WANT A FREE PREVIEW? CONTACT US NOW TO GET STARTED